Our aim is to breed top class all round  riding and showing Highland ponies that will make excellent family  ponies as well. We aim to keep the ponies traditional and true to type...We also breed for good strong feet,good movement  and nice neat heads.

We like our  mares to be traditional in type, have a nice feminine look ( nice head), and have good maternal instincts. They should have excellent conformation also.

We hope they will pass this on to their foals.

The stallion we use must be compatible in bloodlines, have good limbs, nice head, and quiet temperament. (good movement is also important!)

This should result in a Highland Pony that is kind, gentle, willing intelligent, and good looking !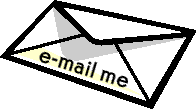 highland PONies for sale..

Highland ponies for sale.


At Achnacone farm on the west coast of Scotland, our Highland  ponies live outside all year round and are reared naturally on grass and ad lib hay in the winter. 

The weaned foals stay in for their first winter to be handled daily. They are sure footed and hardy....Our ponies are not forced on with high protien diets but allowed to grow slowly and naturally..

.Mountain Mist of Achnacone and her

2006 colt foal Achnacone sky dancer 

by lineker of whitefield

Achnacone Bruars Pride doing well in the show ring

google-site-verification: google3c86202504b75ade.html
Please fill in your email address in box below if you want to be notified when we have new foals born or ponies for sale

Thank you


google-site-verification: google03ecb2916a1f1cd5.html